ANDREW GARTNER
Founder, Creative Director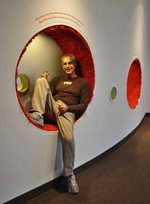 Andrew Gartner's training is in the field of Architecture. His impeccable sense of style has taken him into many different arenas. He has over twenty five years of experience in planning, curation, design, production of all phases of construction documents, and project management for :
- Commercial Architectural Interiors
resorts, restaurants, retail
- Museum Design and Exhibition Design
- Art Direction and Set Design for film, television, and commercials
- Theme Park Design
- Designs for Events, Expos, Festivals and Trade Shows
He gained much of his experience by working in different architectural firms and companies specializing in themed entertainment facilities. Andrew was Director of Exhibits at the Wheelwright Museum in Santa Fe, New Mexico and worked with Universal Studios on Islands of Adventure Theme Park.
Since then he has created his own company Gartner Design Company to encompass his many skills. Some of his clients and projects include:
- The Spark Agency, Winston Churchill Museum
- The Spark Agency, concept design for Anheuser Busch Brewery Tour
- BRC Imagination Art, VW New Art of Life
- Hyatt Regency Resort, Hyatt Family Cultural Center
- Universal Studios, Islands of Adventure Theme Park
- The Challenger Space and Learning Center, Peoria, AZ
The new addition of the Halle Heart Children's Museum for the American Heart Association shows his whimsical side and ability to oversee large projects in a detailed and thoughtful manner. Andrew brings an extensive three dimensional aspect to the Gartner Design Company portfolio. Andrew is able to work easily within budgets by utilizing his vast knowledge of materials and tools to produce results that are exciting and evocative. His passion for all levels of his craft, attention to detail and exuberant personality are infectious and filters into every project, affecting all who work with him.
TERRY DUFFY
Graphic Design Director, Curator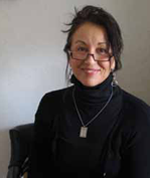 Terry Duffy specializes in effective, bold design that catches your eye and speaks to your head and heart. Terry's ability to research and project manage has brought her into exhibit curation, compiling the proper team to tell an intricate story that captivates the audience to read.
"To draw people in with stunning graphics, object displays, videos and then tease them to read, is what our work is all about."
Terry's work is carefully researched and thought provoking, allowing the clients ideas to speak in a quality and artistic manner. She has extensive experience in branding, packaging, promotional campaigns and user experience design, book design, museum exhibition and environmental graphics.
Her twenty five years in photography and videography has helped her take projects to new heights in the education process. Terry's uncanny business acumen, keen insight into human nature and easy-going personality help her clients achieve success while enjoying the process.
ANN MOTOKANE, A.I.A.
Senior Designer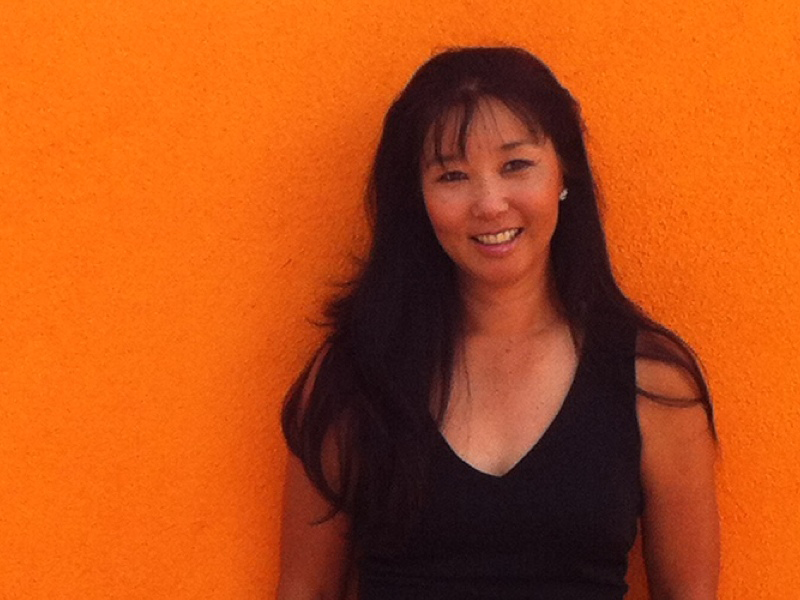 As a licensed architect and a graduate of Cal Poly San Luis Obispo with a Bachelor of Architecture, Ann Motokane has combined her architectural background and her interior design experience to create truly unique design for themed projects. With over twenty five years of experience, her work shows a broad spectrum of design projects from interiors for museums, theme parks, restaurants, shopping center complexes, to the historic restoration of five star luxury hotels. Each project is seen as a challenge in order to maximize its potential with a high level of artistic integrity.
Combining her artistic and management skills, Ann is able to envision what a project will encompass, anticipate potential problems and devise the appropriate solutions. She is actively involved in all phases of the project from design conception to construction completion.
Her projects include:
- Wheelwright Museum of the American Indian
- Children's Museum of Santa Fe
- MCA Universal Islands of Adventure, Orlando, Florida
- San Marcos Shopping Center, Del Mar, Cailfornia
- The Peaks at Telluride Resort and Spa, Telluride, Colorado
- Carmel Valley Ranch resort, Carmel Valley, California
- Pebble Beach – Beach Club, California
- Galpin Automotive Showrooms, North Hills, CA
- Disneyland Hotel, Anaheim, CA
- South Plaza Mall, Newport Beach, CA
BECKY ANKENY
Art Director / Illustrator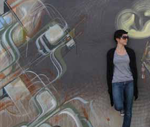 After acquiring a degree in fine arts at Arizona State University in 1995, Becky Kristine Ankeny has been working in the graphic design industry ever since, focusing on extensive projects that encompass every phase of concept, illustration, design, production and job management. Her extensive computer knowledge and design abilities, together with organizational skills, allow her to seamlessly work through all design demands. With these assets, she easily stepped into the roll of art director of large exhibit design projects, expanding her knowledge in this arena. Coupled with her own fine art, she displays style and artistic command to every job she undertakes.
Becky's humble nature, playful personality, quiet enthusiasm and desire to do good in the world makes her an incredible team player, always wanting to expand her talents.